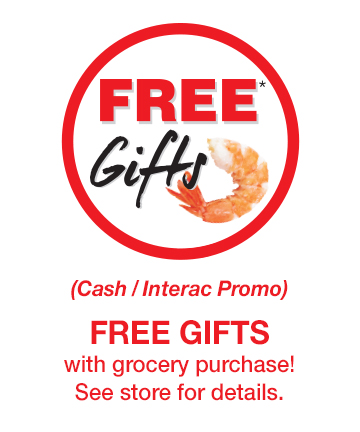 About Young's
Have You Shopped at Young's?
Whether you're just a beginner, a foodie, or a professional chef...we know what you need. We stock the essential ethnic ingredients & housewares to help you create that exotic dish. The value we deliver to you from shopping at our stores ranges from every-day great savings, incredible sales, to free gifts with purchases!
How we do it:
Efficiency is our philosophy. From our store format, what we merchandise, where our products are sourced from & who our suppliers are...this ultimately maximizes your shopping value.

What you'll experience:
Each trip to our store is a unique adventure, with exotic surprises and amazing deals to be discovered during each visit.

We deliver outstanding value and are committed to being your ethnic food store!
This is us...Welcome to Young's!
MISSION
To efficiently supply ethnic ingredients to our customers to maximize their shopping value.

Facebook: "Like Ethnic Food. Like Us!"
Locations

To ensure that we bring the best value for our customers we have 2 different stores that shares the same philosophy & same amazing advertised promotions.

Each store have different selection & different crazy in-store specials. This is one of our ways we maximize your value.

Double the location, double the value!

Young's Market

1000 McPhillips St.
R2X 2K4
Winnipeg, MB

1-204-957-1088

Hours:
Mon-Sat: 9am-8pm
Sun: 9am-6pm

Young's Trading

397 William Ave.
R3A 0J2
Winnipeg, MB

1-204-957-0230

Hours:
Mon-Sat: 9am-8pm
Sun: 9am - 6pm
Contact
Pride & passion drives this company. We love to know how we can better serve you.
We have 3 simple ways on how you can let us know:
Email admin@youngsmarket.ca
Leave a message on our Facebook page
Leave a suggestion below

(fields marked with an * are required)

:
Suppliers
In order to deliver outstanding value to our customers, we buy locally whenever possible, or directly from the source.
We take pride in sourcing our products from vendors that can provide quality products.
To maximize value to our customers, we've been keeping our relationships with our suppliers strong, simple and efficient:
we pay on time (eliminating late fee costs, therefore will not be passed on to our customers)
no marketing, food show, listing fees, shrinkage fees, or slotting fees (this is a cost that will not incur and will not get passed on to our customers)
no rebates, or coupons (eliminating the cost of administration which won't get passed on to our customers)
Keeping it simple, keeping it strong!
We are always expanding our network of partners. If you would like to supply to Young's, please fill out the following supplier's information (fields marked with an * are required):
Employment
This is an ideal full/part-time opportunity for customer-focused individual who enjoys variety in their daily/weekly tasks in a multicultural & high-energy environment. An individual who can work efficiently, adapt to the changing environment, & is coachable in developing new skills is what we seek!
There are 2 ways to apply:

1) Submit a resume to any cashiers at any Young's locations.

2) Email resume to admin@youngsmarket.ca